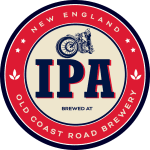 Stronger version of regular Pale Ale, the name originally came from English Ale made for export to India. Most people know of it now as the American version as this one is, exhibiting robust fruity hop notes, full palate and a bitter finish.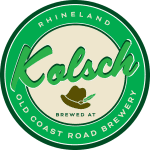 German style ale that is cold fermented so it tastes like a lager but not quite as dry. Crisp but slightly sweet with a mild bitter finish. Originated in Cologne, Germany.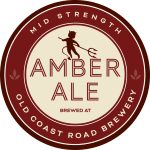 A mid-strength amber beer with sweet toffee notes, fruity hops and a mild bitter finish. If you like "Rogers" you'll find this similar.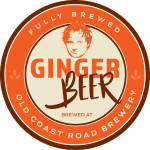 A seriously refreshing ginger beer that is the perfect drink for a hot summer's day. Displaying a healthy bite of ginger with just the right level of sweetness to soften the palate. You can enjoy your Old Coast Road Ginger Beer either straight up, over ice, or with a squeeze of lime for a delicious zest.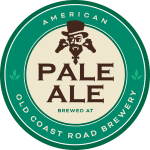 Just like the description for IPA this started as an English style but the Yanks hijacked it and have made it the most popular craft beer style. It's got typical fruity hop notes, low malt flavour and a mild bitter finish.
We're using Australian malt and hops in this beer now so it's more a lager than a European Pilsener. Dry and crisp like most commercial Aussie lagers but fuller and more flavour. Nice crisp and bitter finish.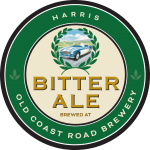 An English style pale ale as apposed to the more well known American style. The English had this first! It's malty and dry with classic toffee notes and ets better as it warms. When the Poms say "Pint of bitter Guv", this is what they mean.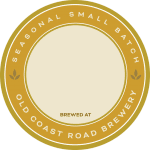 Our brewer loves to experiment and try different recipes to match the seasons. Whether it's stout in winter or blueberry beer in summer, check the taps to see what's brewing at the moment. We usually have two of these on at any given time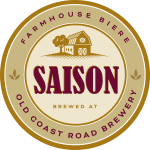 French-Belgian style also sometimes known as Farmhouse biere. It exhibits characteristic bubblegum and clove flavours that are produced by the specific yeast used. Low hop bitterness is used so the hop flavours are not overpowering.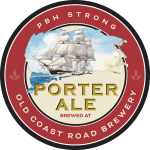 If you like Stouts or other dark beers,this is a brew for you. Chocolate and roasted coffee notes over a sweet malty mid palate followed by a firm bitter finish. Superbly satisfying. Our most awarded beer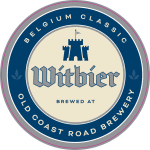 A traditional Belgian style that uses bitter orange peel and coriander in the recipe giving a lovely spicy edge to the beer. Hoegaarden is a well known commercial example.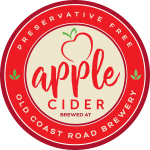 Made by our brewer from southwest apples. We try to keep it middle of the road in terms of sweetness to satisfy a broad range of palates.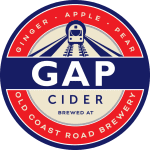 Our most popular cider. A unique blend of ginger, apple and pear. If you like ginger you'll love this.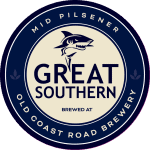 A mid strength version of the Pilsener. Crisp, easy drinking and refreshing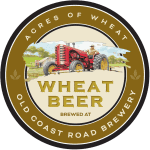 A Munich style wheat using half wheat and half barley in the recipe. The main beer drunk during Oktoberfest. A special German yeast strain creates the archetypal flavours of bubblegum and cinnamon.
A traditionally brewed Irish stout dispensed with nitrogen, giving it a thicker, creamier, richer head and velvety smooth flavours.